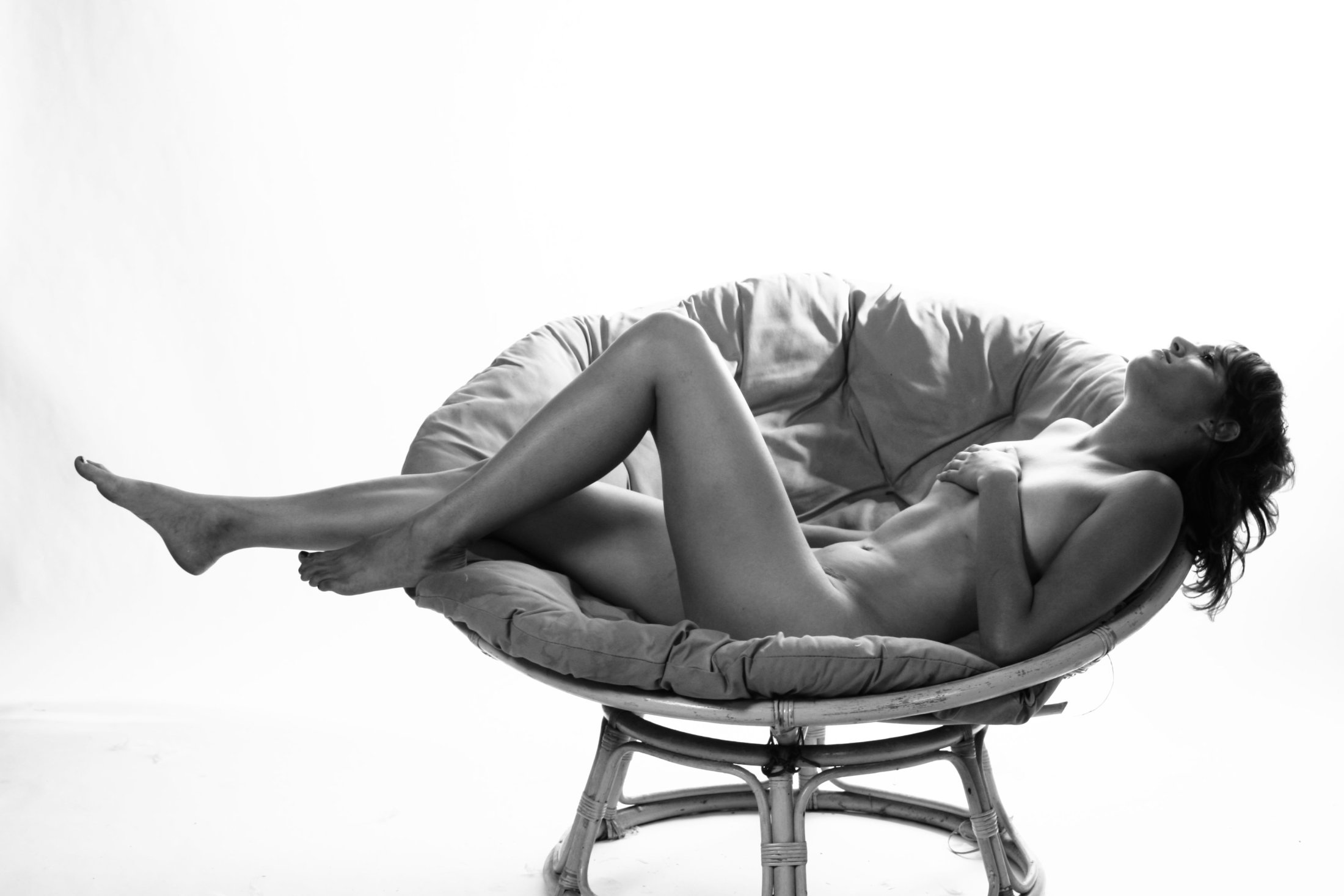 I am also available as a "boudoir" photographer. Every woman has her own beauty, and I can capture you at your most alluring, in an intimate setting. A great boudoir portrait can do more to raise your self-esteem than a stack of self-help books. Although unsurpassed as a gift to an intimate partner, a boudoir photograph or glamour photo is something you may want just for yourself. (Or maybe to show your grand kids Grandma was a hottie!) I do provocative yet tasteful work in keeping with what you have in mind. My daughter, Jennifer, is available to help you with your makeup, and to help set up the shot – make sure your hair looks its best,etc. She is also available as a photographer as well for those that would prefer to have a female photographer.
The photos are yours. I will do my best to make you feel relaxed and safe, so your inner beauty shines through your outer beauty. All of your images are private and will not be published in any manner unless you wish. The sample photos on this site were posted with permission. Some are models, others are women that wanted to be on the website. Samples: Fashion – Glamour – Nude( Contact me for password ) A variety of locations are available.
Also look at Boudoir Parties
What I do is customer work, not a preset studio package. The look, any special effects and mood are designed for you, so we start off with some discussion of what you want. Often we will start by looking through samples to get an idea what appeals to your.
I have a long abdominal scar, so this teddy made me more comfortable. Mark has a relaxing manner, low-key, and respectful. I like the way I look in this shot! – D.A., Colorado